🔍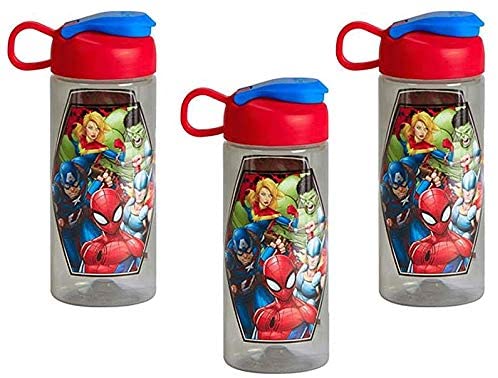 Marvel Universe 16.5oz Kids Sullivan Sports Water Bottle, BPA-free, Black, Red, Blue
$9.99
Free and fast shipping within 1-3 days.
Buy 4  get 5
Hurry up, hot sales!!!
Description
Fun artwork makes hydration a blast! This bottle has a 16.5-ounce capacity, with a carrying loop built into the lid so you can take it on the go. The easy-open cover protects the spout when it's not being used, and everything is made of durable plastic. The bottle is completely BPA free. Hand washing is recommended; do not microwave. Set of one.
✅  Set of 1 featuring the Marvel Universe gang – officially licensed by Zak Designs. Front side features The Hulk, Captain Marvel, Captain America, Spider-Man and Thor. The backside features Iron Man, Groot, Black Panther, Rocket Racoon, and Ant Man.
✅  Screw-on lid has built-in carrying loopon lid has built-in carrying loop
✅  Made of durable BPA-Free plastic
✅  16.5 oz capacity with easy-open cover that keeps spout clean
✅  Hand washing is recommended; do not microwave